Make your own hand sanitizer with these CDC and WHO-approved recipes
—————
FDA NOTICE
As previously reported by Social News Mississippi, the Food and Drug Administration (FDA) has announced
recalls of several hand sanitizers due to the presence of the toxic chemical methanol. We strongly advise
consumers to review the official FDA list of tainted products prior to purchasing hand sanitizer.
—————
NATIONAL – As the FDA compiles a growing list of methanol-tainted hand sanitizers, crafty Americans turn to DIY recipes and learn to make their own.
Thorough hand-washing is the most effective weapon against the spread of infectious diseases like COVID-19, but as we've all learned in the last few months, there are plenty of times in our day-to-day lives when washing our hands is impractical or impossible. If good old-fashioned soap and water aren't available, the next best thing is an alcohol-based hand sanitizer that contains a minimum of 60% alcohol.
Unfortunately, the rapid spread of the coronavirus means that retailers and manufacturers are struggling – and mostly failing – to keep up with rising demand.
Now that the U.S. Food and Drug Administration (FDA) has announced that 77 types of hand sanitizer have been contaminated with the deadly chemical methanol, there is yet another obstacle between consumers and a product that should be in every home during a pandemic.
But have no fear! It takes only a few ingredients to make your own hand sanitizer at home.
Making your own hand sanitizer is pretty simple. Choosing the right recipe, however, proves more of a challenge. The U.S. Centers for Disease Control (CDC) and World Health Organization (WHO) agree that hand sanitizer must be at least 60% alcohol to be effective against COVID-19, but not many DIY recipes list the final alcohol content of their product. Fortunately, both agencies have information available to help us understand the process.
Prepping Your Workspace
Before you even think about ingredients, you need a sterile workspace. The first step is a thorough hand-washing.
Remember to interlace your fingers, clean under the finger nails, and lather for at least twenty seconds. There are tons of websites that offer different songs to use as 20-second timers, but the CDC's recommendation is 'Happy Birthday' sung twice from beginning to end. (I'm partial to the chorus of Lizzo's "Truth Hurts", myself.)
Next, sanitize your workspace and tools. Wipe down all surfaces with a diluted bleach solution. Thoroughly wash all tools (spoon, whisk, bowls) with dish detergent. Let everything dry.
Things to Keep in Mind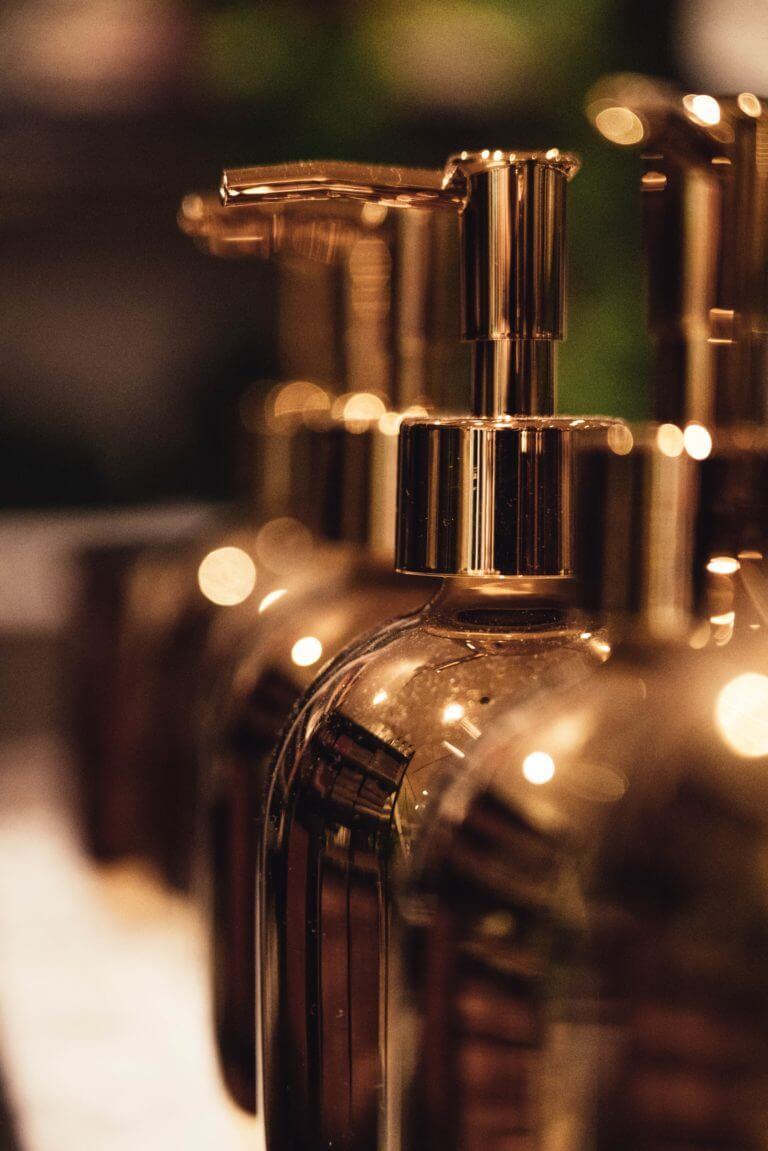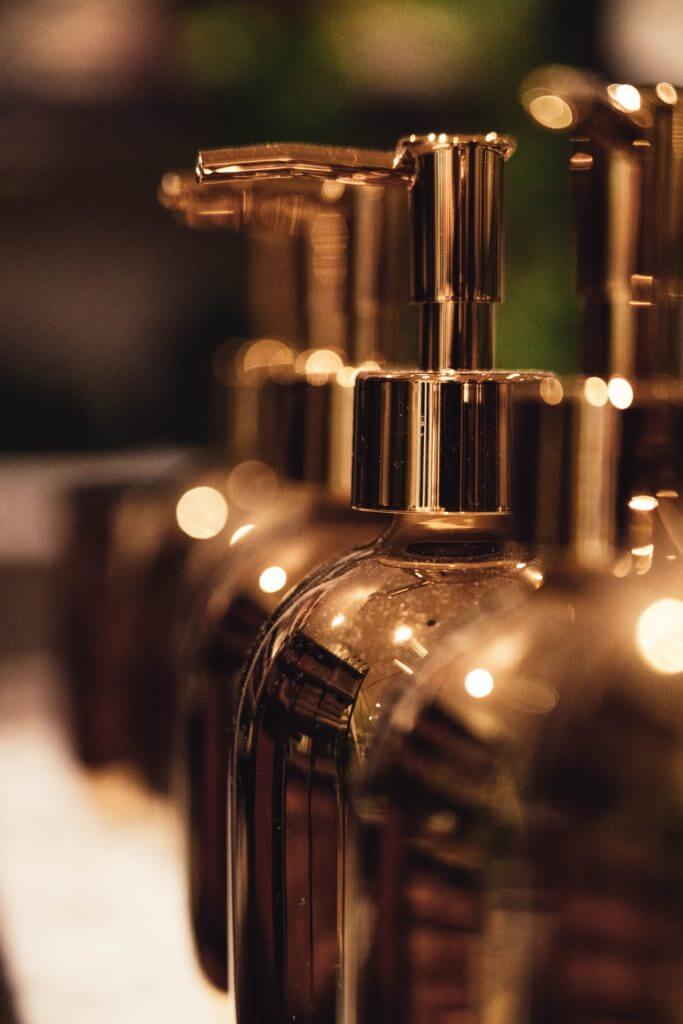 The most important thing to remember is that every legitimate hand sanitizer recipe that uses alcohol calls for undiluted alcohol. Diluted alcohol is much easier to find right now, but it will not yield a product that kills coronavirus. In some cases, the packaging looks almost identical, so you will need to pay attention to guarantee that you purchase undiluted alcohol for this project.
If you use ethanol, the United States Pharmacopoeia (USP) recommends the use of denatured ethanol instead of nondenatured ethanol due to risk of ingestion. If it is not denatured, package in a child-resistant container.
It is preferable to use cool, sterile distilled water. If you cannot find distilled water by the gallon, you can boil tap water to sterilize it, then refrigerate until cool. You may also use potable, reverse osmosis, or filtered water.
Mix all ingredients until they are thoroughly blended. An even mixture is required to create an effective product.
Do not touch the mixture with your hands until it's ready to use. Use a pouring bowl or similar tool to transfer the mixture into containers. If you're a messy crafter, wear gloves.
Hand sanitizer should be stored in containers no larger than 1000 ml (one liter). Once packaged, it should be stored in a cool, dry place for 72 hours before use.
What You Need
You only need a couple of tools to make hand sanitizer, and you probably already have them in the kitchen. you will need:
measuring tool
mixing bowl
whisk
small containers
The ingredients for every recipe in this article are similar, but they are simple enough to allow for some substitutions. For instance, glycerol is the preferred humectant for making hand sanitizer, but any humectant (such as aloe vera gel) will work. The master list of all possible ingredients is:
ethanol or isopropyl alcohol (99%)
glycerol or other humectant
hydrogen peroxide
sterile water
CDC-standard Hand Sanitizer Recipes
The U.S. Centers for Disease Control doesn't offer a full recipe on its website, but the agency recommends a 2:1 ratio of ethanol (or alcohol) to glycerol in order to yield the 60% alcohol content required to kill coronavirus. It links potential manufacturers to the Hand Sanitizer Toolkit available on the USP website.
The USP offers three recipes that meet CDC standards.
FORMULA
ONE
FORMULA
TWO
FORMULA
THREE
Ethanol
8333 millilitres
Isopropyl
alcohol
7576 millilitres
Isopropyl
alcohol
8242 millilitres
Hydrogen peroxide
417 millilitres
Hydrogen
peroxide
417 millilitres
Hydrogen
peroxide
417 millilitres
Glycerol
145 millilitres
Glycerol
75 millilitres
Glycerol
75 millilitres
Water
10,000 millilitres
Water
10,000 millilitres
Water
10,000 millilitres
These recipes are intended for bulk production and yield approximately 4.5 to 5 gallons of product. Measurements can be adjusted here.
Official WHO Hand Sanitizer Recipes
The World Health Organization (WHO) offers two formulas in its Guide to Local Production, but they are essentially identical to the formulas listed above. The only notable difference between the two is that the WHO recipes, like most DIY recipes available online, omits water from the list of ingredients. This creates a more concentrated product that is perhaps more likely to reach the appropriate alcohol percentage.
The Proper Way to Use Hand Sanitizer
When using hand sanitizer to protect against germs and viruses like COVID-19, it is important to use it as intended. Used incorrectly, it may not effectively kill the pathogens that spread disease.
Do not use hand sanitizer on visibly dirty hands. It is not effective as a soap and may not be able to penetrate a layer of grime in order to reach your skin. If you have grease or oil on your hands, it is best to wash them thoroughly and dry with a clean cloth.
Pour the hand sanitizer into your cupped palm. Rub it all over your hands, including between the fingers and underneath fingernails. Because it can take up to 60 seconds for hand sanitizer to reach maximum effectiveness, continue to rub the product into your skin until your hands are completely dry.