Class-Action Lawsuit Filed Against Robinhood
The investment app Robinhood has been taking massive criticism for its handling of the stock market in the past few days.
With GameStop, AMC, Blackberry, and other retail chains shooting up in price per stock, Robinhood halted purchases of these stocks, which has caused those prices to plummet.
Because of this, a class-action lawsuit has been filed in New York against Robinhood by users, which accuses the app of manipulating the stock market to protect hedge funds.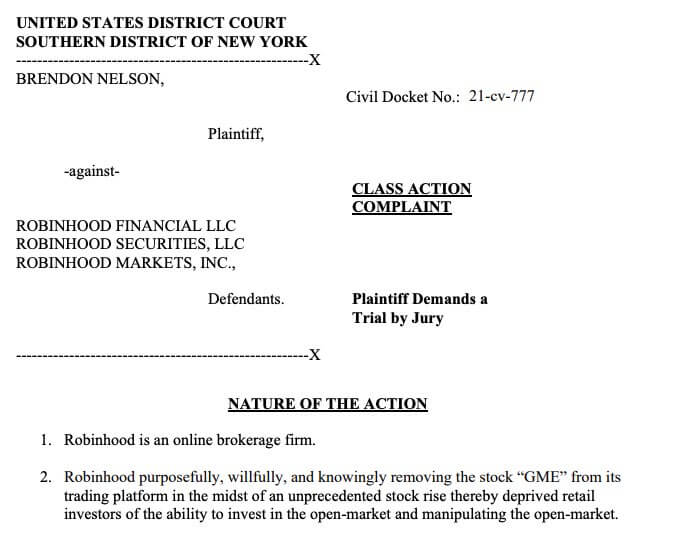 Late Thursday evening, Robinhood announced that these stocks would be put back up for purchase in limited amounts due to the "current volatility of the stock market."
The issue has become one that is being condemned by both political parties as well.
House Democrat Alexandria Ocasio-Cortez tweeted her disdain for the situation, which was then retweeted by Senate Republican Ted Cruz.
As of now, it seems as if this saga is just beginning.