Multiple officers involved in accident after high speed chase trying to catch suspects who robbed firearm store
Multiple officers were involved in am accident after being involved in a high speed chase trying to catch suspects who robbed a safe from one business and numerous guns from a firearm store.
The robberies occured in the early morning hours Friday and the firearm store robbery was caught on tape.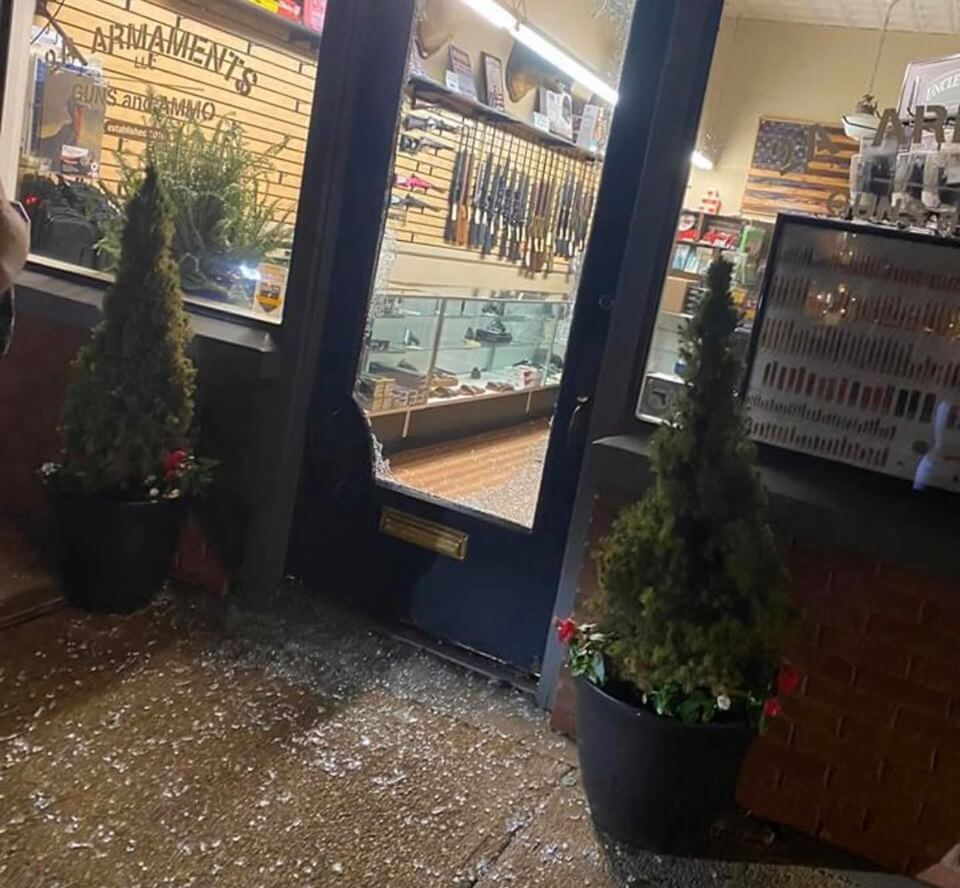 New Albany Police Chief Chris Robertson says the first burglary, at 2A Armaments in New Albany, happened around 3:30 this morning. Officers in New Albany responded and chased a vehicle into Marshall County where a New Albany officer and a Holly Springs officer were involved in a minor crash.
Law-enforcement in Marshall County put down spike strips cauising the vehicle to crash and three men ran away. Officers did recover semi-automatic rifles and a safe stolen from Pure gas station in New Albany inside the suspects vehicle. Law enforcement is still searching for all three suspects in the Holly Springs.