Group of bipartisan elected officials working to make change to Mississippi state flag as soon as this week
A group of officials in Mississippi are working with both the Speaker of the House and the Governors office to draft a resolution to change the Mississippi state flag from it's current form featuring the Confederate battle emblem.
The current flag was drafted in 1896 and a 2001 vote in Mississippi was made to keep it in it's current form.
This comes as protests throughout the state involving thousands of Mississippians are happening to protest racial inequalities in government institutions.
The resolution that lawmakers are working on would change the current stat flag to the popular Stennis flag, designed by Laurin Stennis, an artist, a member of the Craftsmen's Guild of Mississippi, and the granddaughter of the late Sen. John C. Stennis.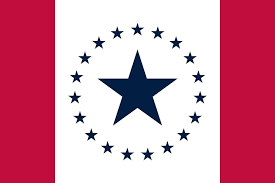 According to the website supporting the adoption of the Stennis Flag, this is what the flag represents.
PATRIOTISM. Nineteen stars form a circle around the larger center star, which represents Mississippi as the 20th state to join the nation in 1817.
UNITY. The circular shape symbolizes unity and continuity, and is drawn from artifacts of indigenous peoples to our Mississippi region.
SERVICE. The central blue star symbolizes the Mississippi spirit of service by drawing inspiration from the Service Star flag, which honors active-duty service members.
SPIRITUALITY. The white field on which the stars rest represents spirituality and possibility.
HONOR. The red color represents the blood spilled by Mississippians, whether civilian or military, who have honorably given their lives in pursuit of liberty and justice for all.