Mississippi reopens gyms and salons under strict rules, extends safer at home order
Missisisppi Governor announced some parts of the economy are reopening but he extended the safer at home order for an additional two weeks at a press conference on Friday. The governors messaging was clear: this is not over. The threat is not over. We are still in the fight. We are also continuing to reopen parts of our economy, because the threat of a new Great Depression is real as well
"I am asking you, I am begging you to exercise personal responsibility. Do not put yourself or others at risk. Please listen. This virus is real. This virus is still in our communities. It is certainly worse in some communities than it is in others," Reeves said.
This comes as Mississippi reported the highest single one day total , with 404 new cases reported Friday.
The governor also announced gyms and barber shops could reopen. The new order will take effect on Monday at 8:00 a.m
Conditions for those businesses reopening: deep clean of facility, hand sanitizer at entrances, minimize person to person contact, 6 feet between customers, only one customer per employee at a time, waiting areas remain closed, customers screened upon entry, all must wear face coverings.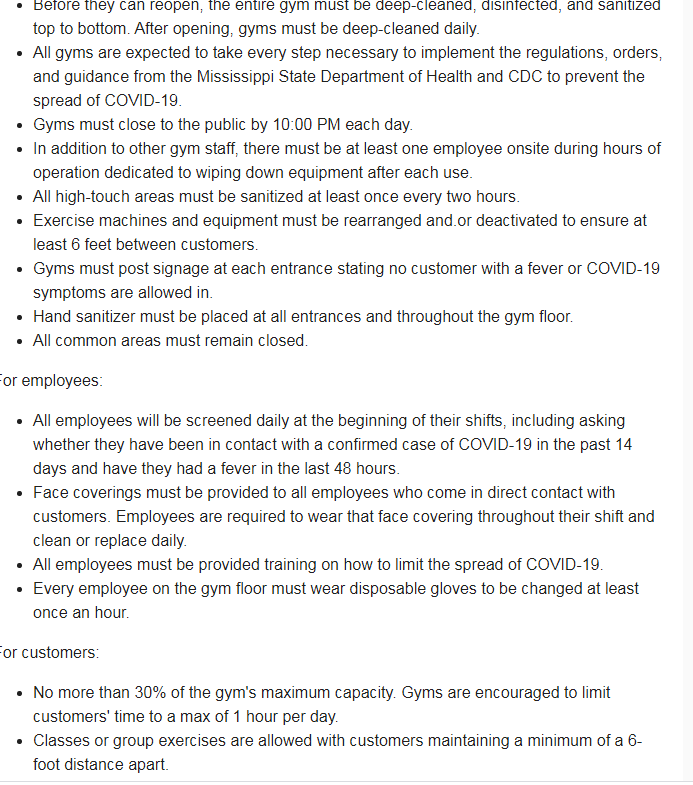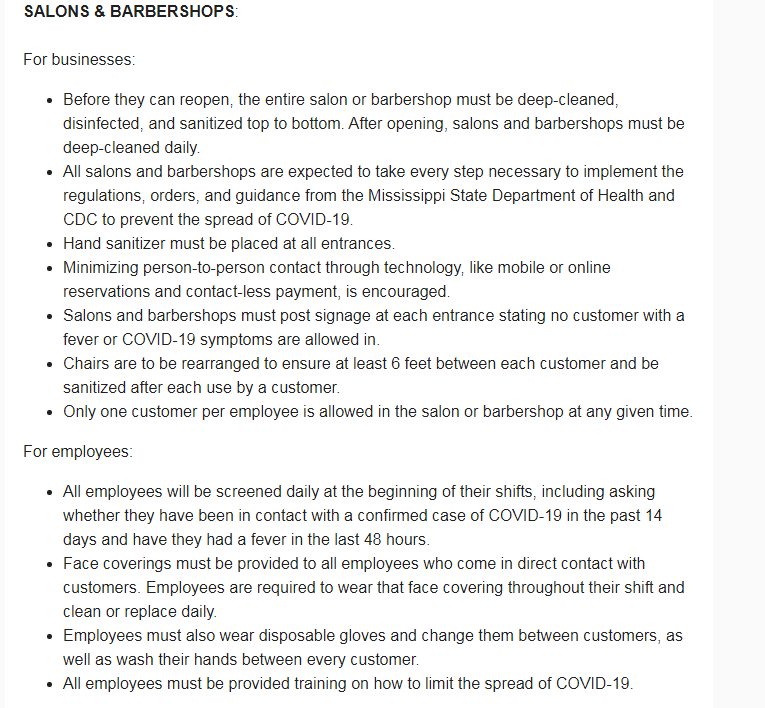 See the press conference here: