Large sinkhole opens in Oxford on Thursday and swallows a car
A large sinkhole opened in Oxford on Thursday and a car fell in to it. Noone was injured in the process.
This morning, around 6 AM, a sinkhole formed in Oxford, engulfing an SUV in the process.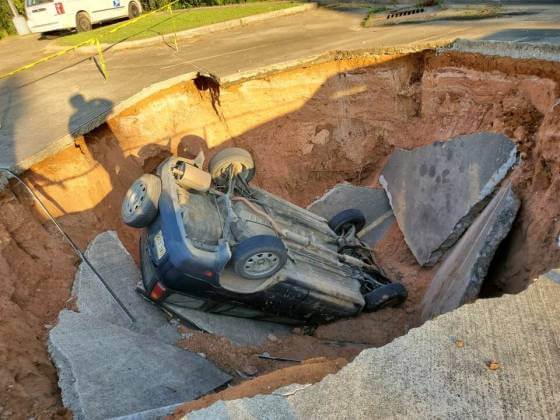 The sinkhole is located behind the post office on McElroy Drive.
According the officials with the City of Oxford, the sinkhole was most likely the result of problems with a storm drain pipe beneath the parking lot.
Thankfully, no one was hurt when this happened. The area has been roped off to prevent an accidents and crews are assessing the damage.