Covid Hospitalizations reach all time high
Hospitalizations in the state of Missisisppi have reached an all time high according to the Mississippi State Department of Health.
From the realease from the Department:
Today hospitalizations for COVID-19 have reached a record high in Mississippi, and ICU bed occupancy is very high. When cases rise, hospitalizations and deaths follow. If you're not doing your part to stop the spread, it's urgent that you start. Avoid large gatherings, keep a safe distance from others, and wear a mask in public places.
Below is the chart they released showing the hospitalization rate: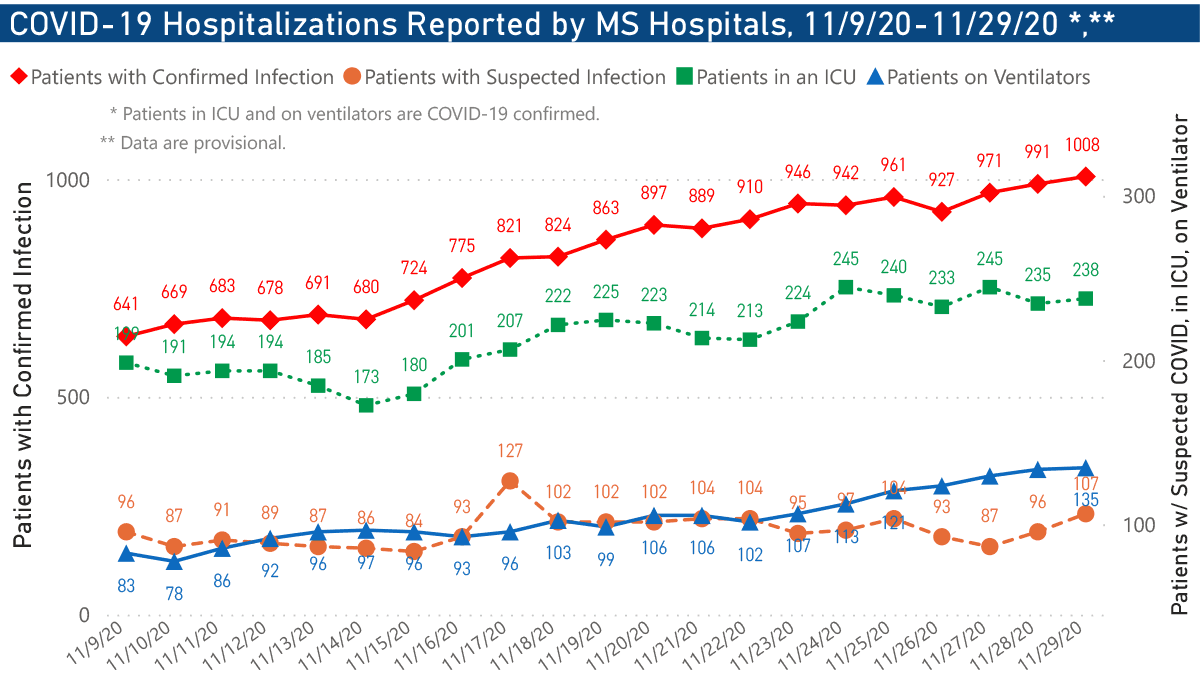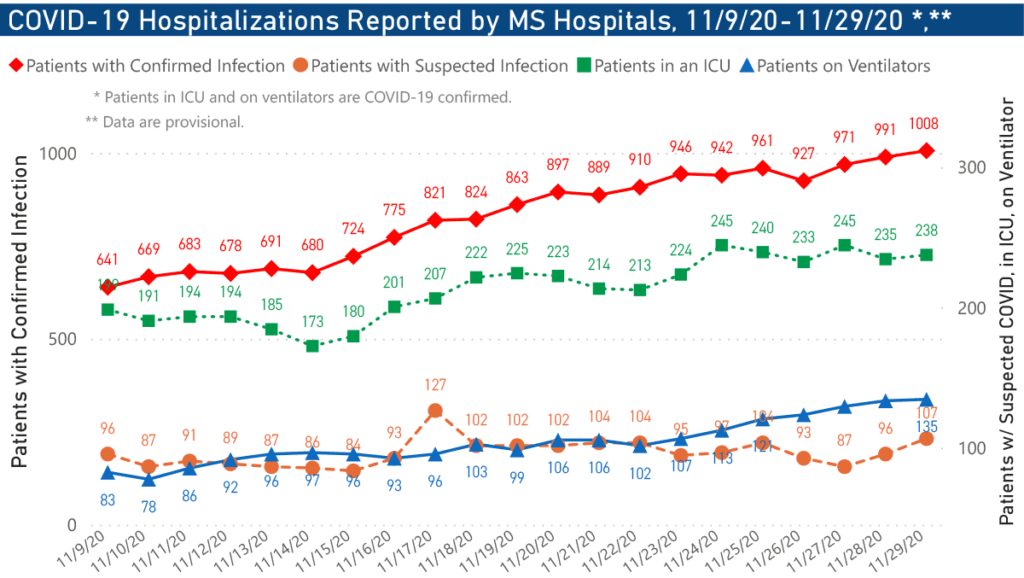 This comes as the state is reporting the highest Sunday-Monday total since the pandemic started.
From the MSDH:
Today MSDH is reporting an additional 1,485 cases of COVID-19 in Mississippi and 1 death which occurred on November 28. Mississippi's total of COVID-19 cases for the year now stands at 153,270, with 3,807 deaths.
Among cases and deaths already reported, MSDH has identified 12 new cases in residents of long-term care facilities and 3 deaths. There are currently 199 ongoing outbreaks of COVID-19 in long-term care facilities.
Check our website for more COVID-19 data, updated hospitalization and case charts, and other reports as they become available throughout the day.The latest COVID-19 guidance and protective steps to take are also online at http://HealthyMS.com/covid-19The Mississippi Coronavirus Hotline is the best way to get your questions about COVID-19 answered. Call 877-978-6453 from 7 a.m. to 7 p.m. seven days a week.