Capitol Police arrest man for making terroristic threats
A man was arrested by Capitol Police Tuesday after a disturbance took place during an intramural basketball game.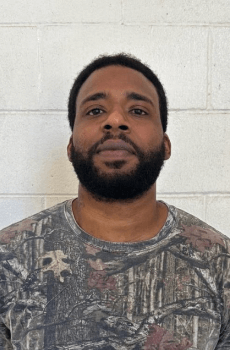 According to a news release from the Mississippi Department of Public Safety, the disturbance took place near 431 North Street in Jackson.
Upon arrival, officers were informed of a subject that had gotten into a verbal altercation threatening to shoot several people who were playing basketball. 
According to witnesses, after the subject made those threats, he then went to his vehicle, grabbed his backpack, and was making his entry back into the building when an on-duty security guard stopped him.
Officers located the subject near his vehicle shortly after their arrival. In his vehicle, a nine-millimeter handgun was recovered as well as the backpack.
The subject has been identified as 38-year-old Jeffery Webb Jr. Webb was arrested on scene with no incident and charged with making a terroristic threat.
"Great job to all of the officers and security personnel involved in this incident," said Capitol Police Chief Bo Luckey. "In today's world, you cannot take any threat of violence lightly. Capitol Police will continue our mission to do all we can to ensure public safety to those within the CCID."