Memphis police release vehicle information, pictures from Young Dolph's murder
Memphis police have released pictures showing the vehicle and the suspects who are responsible for the death of rapper Young Dolph.
From Memphis police:
Homicide2370 Airways BoulevardReport #2111007652MEMEMPHIS, TN –
On November 17, 2021, at 12:24 pm, officers responded to a shooting call at 2370 Airways Boulevard. Officers located an unresponsive male victim lying on the floor of the business with multiple gunshot wounds. The male victim has been positively identified as Adolph Thornton Jr, 36.
Mr. Thornton was pronounced dead at the scene.
Investigators obtained video surveillance which shows two suspects exit a white two-door Mercedes Benz armed with guns. The suspects approached the victim while he was inside the business and shot the victim several times. The suspects then fled the scene.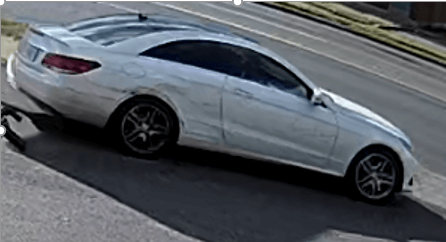 No arrests have been made. The investigation is ongoing. Please contact Homicide at (901) 636-3300 or Crime Stoppers at (901) 528-CASH with any information about this case. There is a cash reward for any information leading to the identification and arrest of those responsible.
If you call Crime Stoppers at 528-CASH, you will be given a secret ID number, and your identification will remain completely anonymous.You can also submit your tip at http://www.crimestopmem.org, where you will be able to review wanted fugitives and safely send investigators any helpful information on the suspect or suspects responsible for this crime. You can submit anonymous tips from our free and secure mobile app by searching your app store for "P3 Tips".
If an arrest is made, you could be eligible to receive a cash reward of up to $2000 from Crime Stoppers of Memphis and Shelby County, Inc."About the Memphis Police DepartmentThe Memphis Police Department is a premier law enforcement agency that serves and protects the citizens of Memphis, Tennessee. Our purpose is to create and maintain public safety in the city of Memphis. We do so with focused attention on preventing and reducing crime, enforcing the law, and apprehending criminals.