Bored while at home? Here's why you should check out the Tiger King on Netflix
Why you should watch The Tiger King on Netflix
Joe Exotic aka the self-named "Tiger King" made his glorious debut on Netflix on March 20, just in time for people who are stuck in their homes to binge watch. Since then, Joe Exotic has largely become a household name.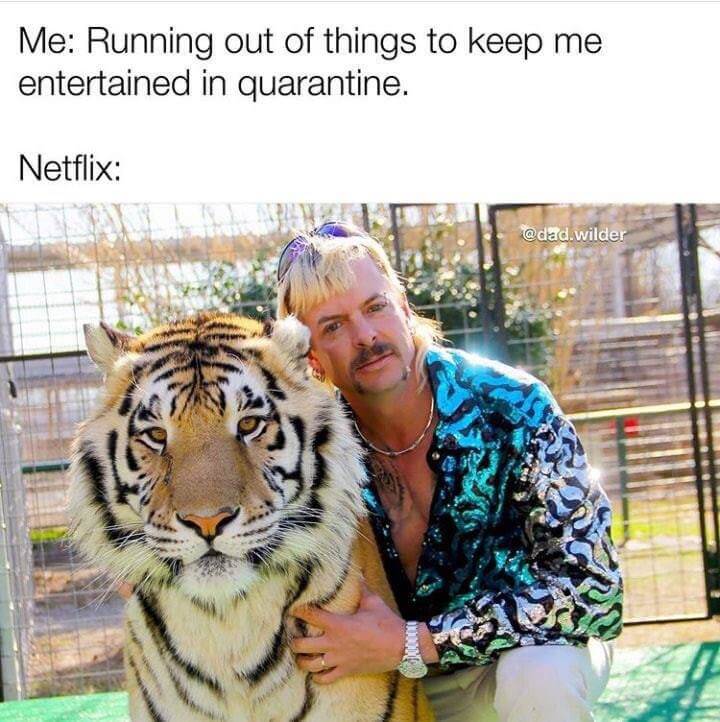 The Tiger King covers the rise and fall of the Greater Wynnewood Exotic Animal Park in Oklahoma, led by the flamboyant Joseph Allen Maldonado-Passage, or as most know him, Joe Exotic. W
While the park was started in 1997 with good intentions, through a whirlwind of fast money and drug-induced paranoia, Joe Exotic soon fell under heavy criticism from animal rights activists and his arch rival, Carole Baskin, an animal print wearing big-cat lover with a shady past of her own.
While the show is full of both comedy and unintentional humor, the dark side of the animal trade and especially the exploitation of big cats in America is shown as Joe is accused of exploiting tiger cubs for money among other under-handed dealings. Joe is currently serving a 22 year sentence for his involvement in a murder-for-hire plot against Carole Baskin, though many are calling for this to be appealed.
If you're not easily offended by strong language and are prepared to be sucked into an addictive 7 episode series, check out The Tiger King on Netflix for plenty of laughs and several jaw dropping moments. Who knows? Perhaps by the end, you'll be saying #freeJoeExotic too. Worst case scenario, you can enjoy the Tiger King memes.