State Flag Submissions Narrowed Down to Two Finalists
The Mississippi Department of Archives and History released the two final flag submissions chosen by the Commission to Redesign the Mississippi State Flag on Tuesday morning.
The two final flag submissions were the "Great River Flag" and the magnolia flower embedded on a sea of blue.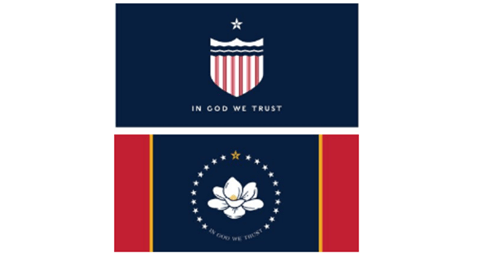 Members of the commission saw the final five flag submissions in the running fly on a flag pole early Tuesday. Three flags were eliminated in the process.
The final flag submission will be selected at a meeting on September 2, and it will appear on the November 3 ballot. If a majority of voters accept the design, it will immediately be set as the new Mississippi state flag. If it is rejected by a majority, the commission will find a new design to go on a later ballot.