New Tennessee Valley Authority board members added
Credit: Tennessee Valley Authority
TVA welcomed six new board members Wednesday, Jan. 4, 2023.
Beth Geer of Brentwood, Tennessee, Bobby Klein of Chattanooga, Tennessee, Michelle Moore of Midlothian, Virginia, Bill Renick of Ashland, Mississippi, Joe Ritch of Huntsville, Alabama, and Wade White of Eddyville, Kentucky, took the oath of office from United States Magistrate Judge Jill E. McCook in Knoxville.
Geer, Klein, and Moore were initially nominated by President Joe Biden in the spring of 2021 and re-nominated by the President in January 2022. Renick and White were nominated by the President in June 2022, and Ritch was nominated in July 2022The U.S. Senate confirmed all six on Dec. 21, 2022.
"We are delighted to have Beth, Bobby, Michelle, Bill, Joe, and Wade join the TVA team during this challenging but exciting period," TVA Board Chair Bill Kilbride said. "They each bring diverse perspectives and experience to the Board that will help guide TVA as it plans for the future while entering its 90th year of service to the region."
The six additions complete the TVA Board of Directors, bringing the total to nine members. In addition to Kilbride of Chattanooga, Tennessee, the new board members will join current members Beth Harwell of Nashville, Tennessee, and Brian Noland of Johnson City, Tennessee, at the next quarterly meeting in Muscle Shoals, Alabama, on Feb. 16, 2023.
Geer serves as the chief of staff to former Vice President Al Gore and also participated in the Nashville Sustainability Accountability committee. She has extensive policy experience in climate change and environmental justice, having previously served in roles in the Clinton-Gore White House, the U.S. Department of Labor, and the U.S. Senate.
"TVA's history is highlighted by consistently overcoming challenges that ultimately improve the lives of more than 10 million people," Geer said. "I am honored to join a team that seeks to simultaneously work to decarbonize our energy future while keeping rates low and the power system reliable."
Klein is a former vice president of the International Brotherhood of Electrical Workers, a role he assumed after a decades-long career as a lineman and foreman for the Electric Power Board of Chattanooga. He also served as president of the Tennessee Valley Trades and Labor Council for 14 years, as well as the TVA Labor-Management Committee. Klein served honorably in the Tennessee Army National Guard.
"From my own experience, I know that the strength of TVA is defined by the people who work there, including the more than 60% that are union-represented," Klein said. "I look forward to contributing to the work the TVA team performs every day on behalf of everyone in our seven-state region."
Moore is the author of "Rural Renaissance" and CEO of Groundswell, a nonprofit that builds community power to reduce energy burdens and expand economic opportunity. From her roots in rural Georgia, she has worked to connect clean energy with affordability and quality of life for more than 25 years, including leading federal sustainability and infrastructure project delivery for the Obama White House. Her work is rooted in her faith and the commandment to "love your neighbor as yourself."
"TVA led the way to electrify rural America nearly 100 years ago, and its responsibility to deliver reliable, affordable energy while supporting economic development and conserving the environment remains vitally relevant to the millions of people it serves today," Moore said. "I'm grateful to join the Board to help carry its mission into the future by ensuring the resilient, clean, affordable power TVA is building will support its decarbonization goals and the region's growth while benefiting the people it was created to serve."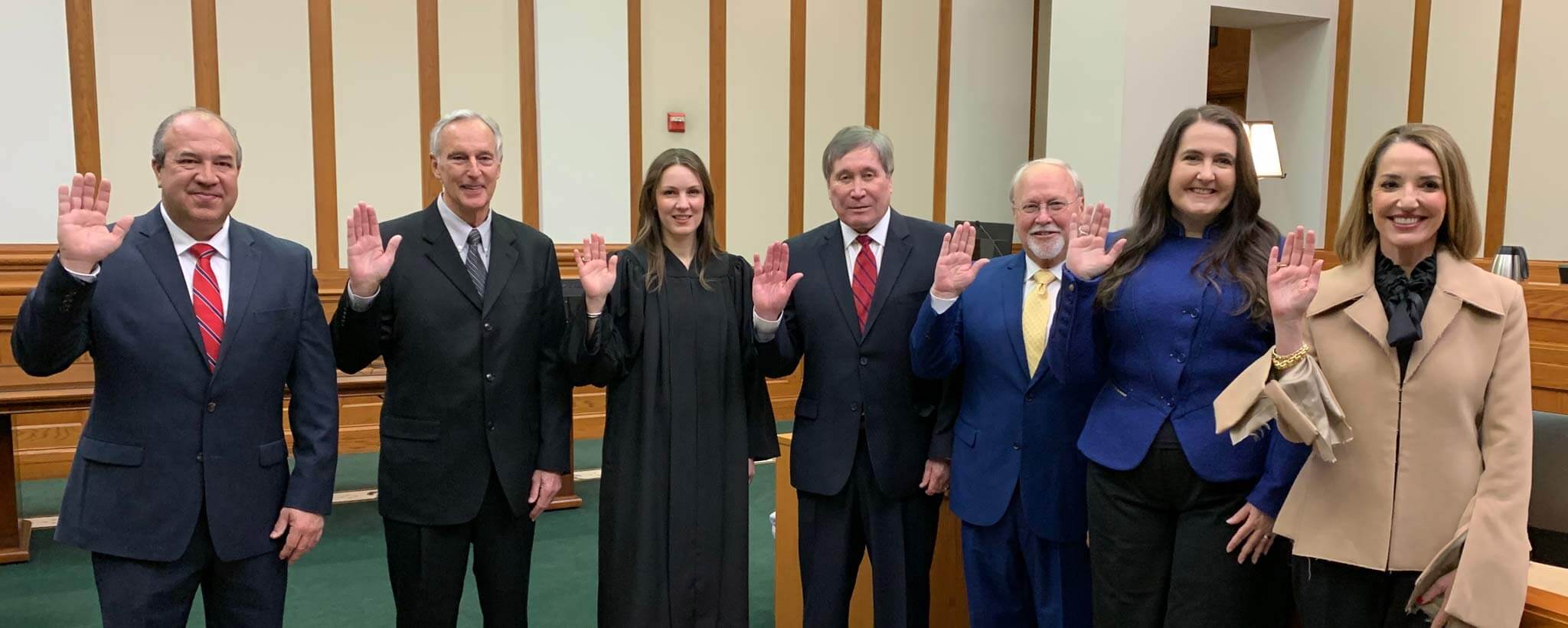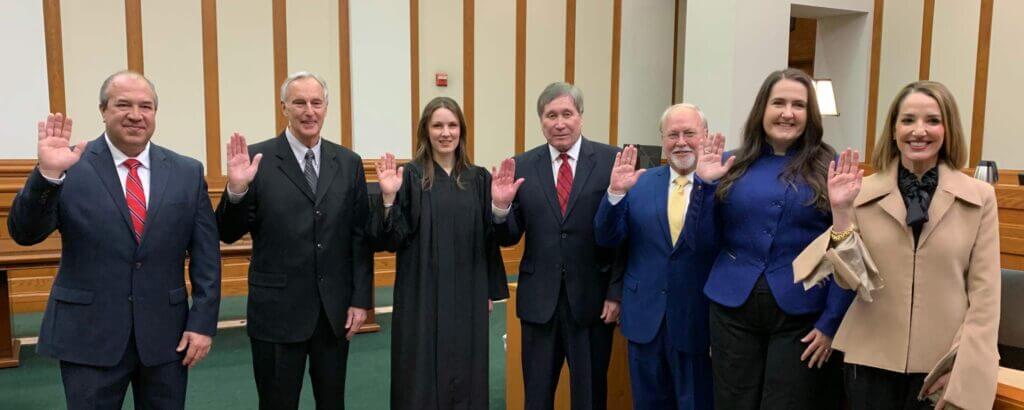 Renick is currently the chair of the Commission on the Future of Northeast Mississippi and previously served 13 years as the Workforce Division Director at Three Rivers Planning and Development District. A longtime public servant, Renick has served in multiple local and state elected and appointed positions, as well as in the private sector.
"I've been privileged to work with many members of the TVA team over the years to bring new opportunities to northeast Mississippi," Renick said. "With the continued challenges rural communities are facing, TVA's mission remains as critical as ever, and I look forward to doing my part to serve the entire region."
Ritch currently practices law with the firm of Dentons Sirote, PC, in Huntsville. He also serves as chairman of the Redstone Regional Alliance and remains active in the community. He has received the Redstone Good Neighbor Award and the Huntsville-Madison County Chamber of Commerce Distinguished Service Award and was inducted into the Alabama Business Hall of Fame in 2021. He was a member of the Board of Trustees of the University of Alabama System and is now a Trustee Emeritus.
"My previous time on the TVA board provided me with the unique opportunity to experience all that TVA does to benefit the people of the region," Ritch said. "It also reinforced for me the ongoing need for TVA to do even more, and I am honored to have another chance to serve."
White completed his 12th year as Lyon County Judge Executive and is now employed with Farmers Bank and Trust Co. of Princeton and Eddyville in business development and public relations. He is the recipient of multiple awards, including the Kentucky Elected Official Ripple Effect. An avid supporter of recreational fishing, he led initial efforts to raise awareness about the invasive Asian carp species that threatens the Tennessee and Cumberland rivers and was inducted into the Freshwater Fishing Hall of Fame in 2016.
"While serving the people of Lyon County, I've seen TVA's impact on the lives of people, in both good times and bad," White said. "Whether it is helping bring new businesses or jobs to an area or helping recover after storm damage, I am honored to be part of a TVA team that cares about the communities it serves."