State health officer warns of zero ICU beds in Jackson and "very few" elsewhere
State health officer warned on Thursday that Jackosn, home to the largest hospital in the state, has zero ICU beds available.
From Dr. Thomas Dobbs "Zero ICU beds in Jackson. Very few elsewhere. Please protect yourself and your family."
He made the announcement via Twitter with the following graph: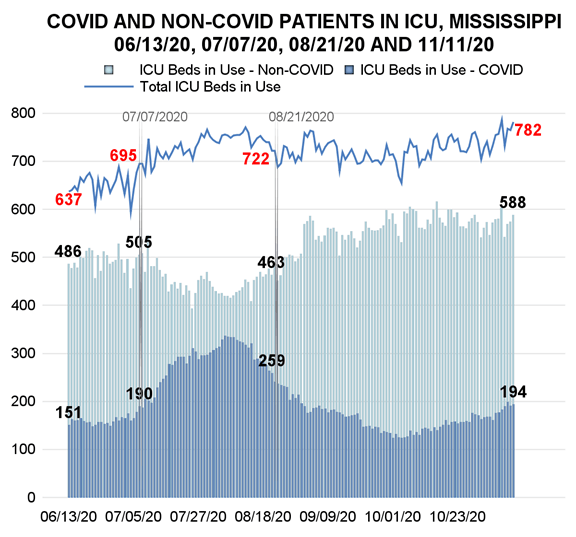 The MSDH reported the following yesterday:
Hospitalizations for COVID-19 are on track toward the crisis level we saw this summer. If we don't make changes immediately, we'll see critical shortages of first-line care for the seriously ill and injured. We know what works: social distancing, small gatherings, and masks.
Yesterday MSDH reported 1,256 more cases of COVID-19 in Mississippi, 17 deaths, and 123 ongoing outbreaks in long-term care facilities. The total of covid19 cases for the year is now 129,394, with 3,497 deaths. Case details and prevention guidance at HealthyMS.com/covid-19