Mississippi church that refused to shut down burned overnight, being investigated as arson
The Mississippi church in Holly Springs that refused to shut down during quarantine was burned over night and is being investigated as arson according to police in Holly Springs.
The call that the First Pentecostal Church building on Highway 178 in Holly Springs was on fire came in about 2:30 according to police. Upon arrival, the chruch was fully involved.
Spraypainted on the pavement was the words " I Bet you stay home no you hypokrits."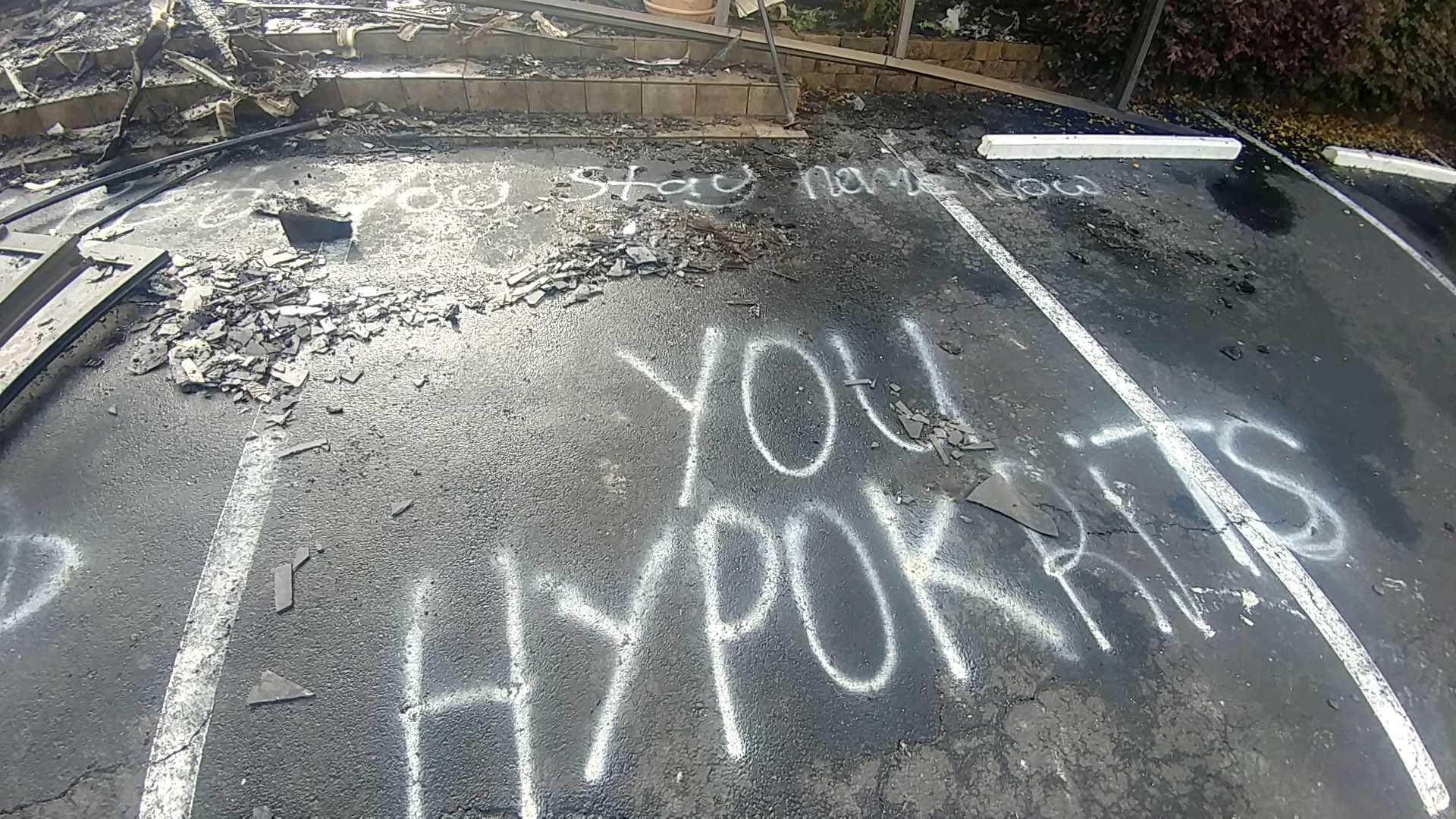 Last month, police showed up to shut down the service for breaking the stay at home order. It was filmed by church goers.
The pastor of the church can be heard in the video saying that the Constitution and God prevent the officers from being able to shut down their service and that God will protect their congregation.
The church congregation then goes to Walmart to hold a protest.
Local police and investigators are on the scene on Wednesday.
We will update as more infomration becomes available.