Press Secretary McEnamy Tests Positive for COVID-19
The White House continues to have a massive influx of COVID-19 cases as Press Secretary Kayleigh McEnamy announced on Monday that she has tested positive for the novel coronavirus.
McEnamy claimed she tested positive on Monday after testing negative every day since Thursday when Hope Hicks was reported to have tested positive.
Her full statement can be read below: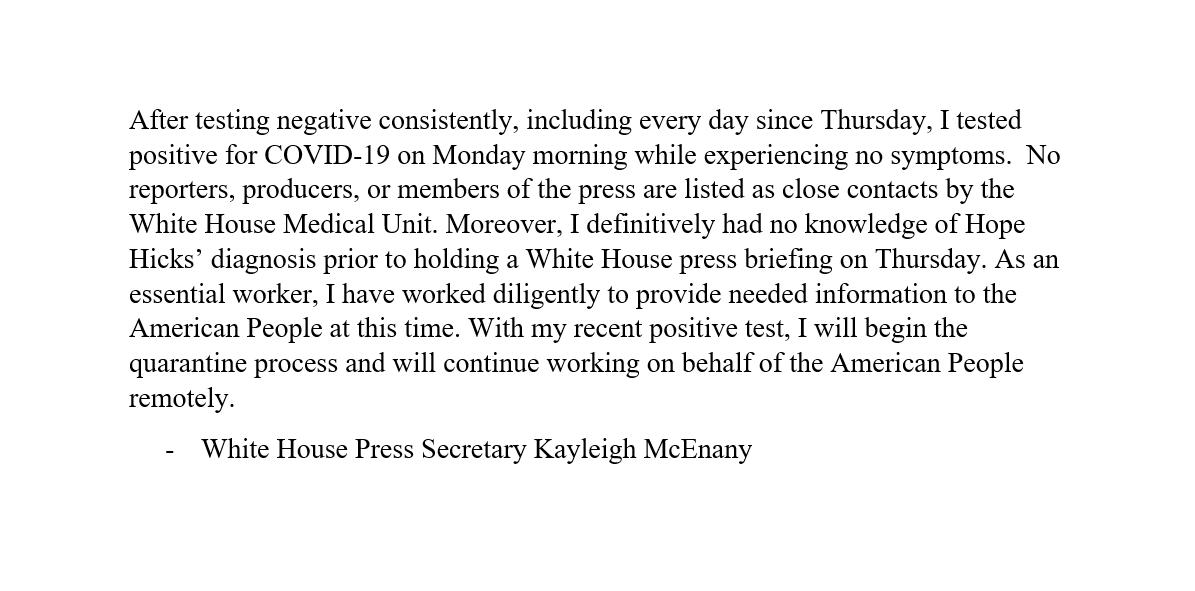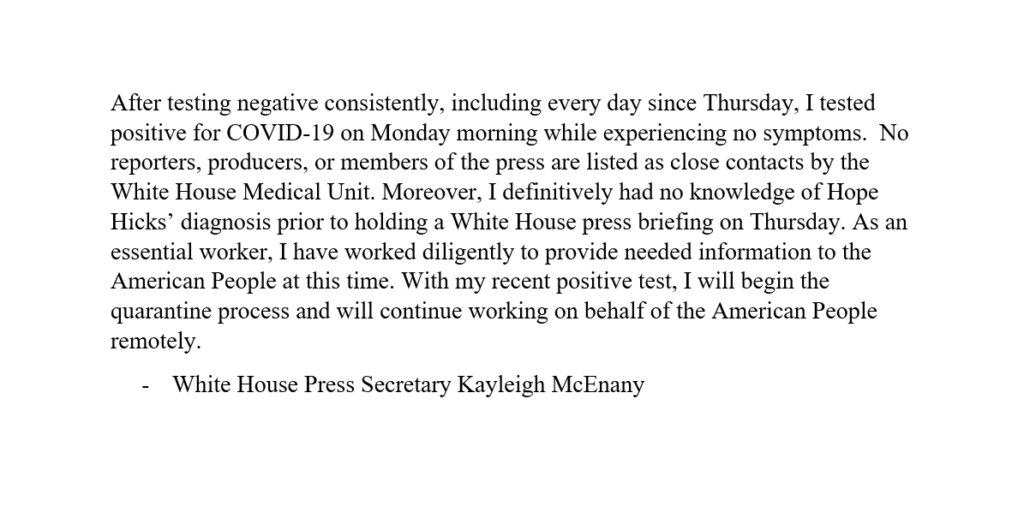 McEnamy has caught much criticism after referring to herself as an "essential worker" during the COVID-19 pandemic.
She adds to a long list of high-ranking government officials, including President Donald Trump, to have tested positive since Thursday.