Six firefighters earn EMT advanced certifications
Credit: Mississippi State Fire Academy
Six firefighters from the Brandon, Madison, & Richland Fire Departments completed the Mississippi State Fire Academy's (MSFA) Advanced Emergency Medical Technician Course (EMT-A). The EMT-A Certification is the next step towards achieving Paramedic.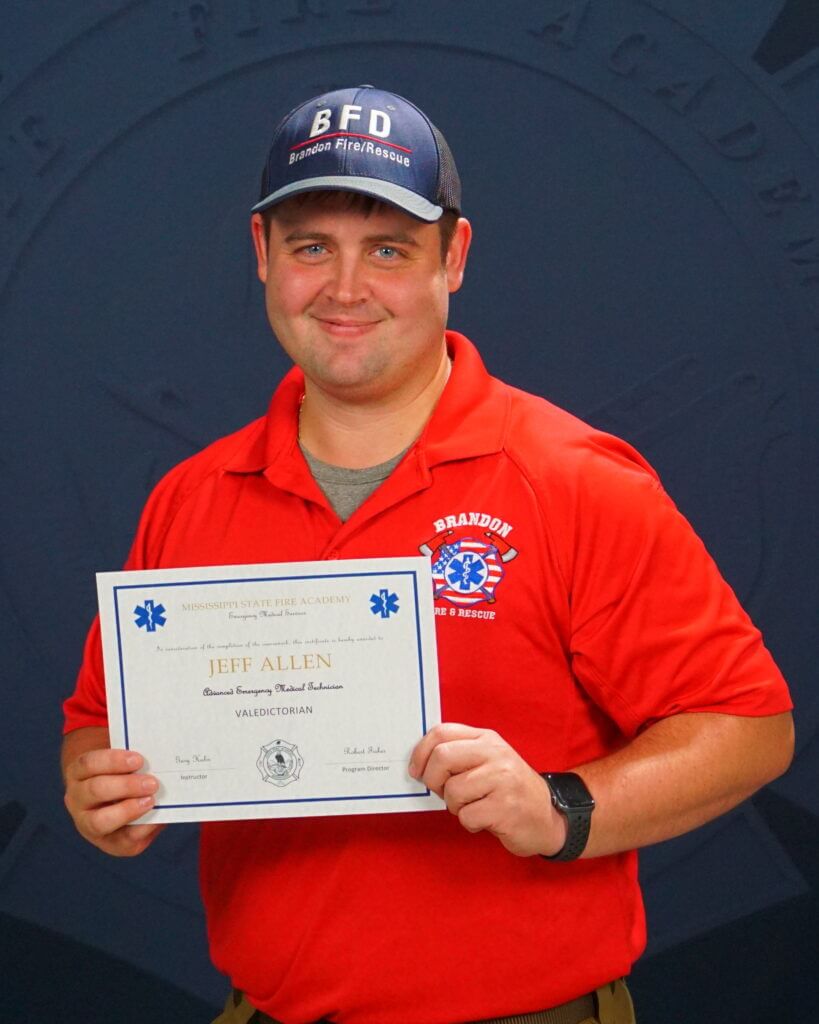 Jeff Allen, John Arterberry, Daniel Mabus, & Weston Stewart of the Brandon Fire Department, William Sekul of Madison Fire Department, and Matthew Watson of Richland Fire Department completed the 13-week course led by MSFA EMS Bureau Instructor, Gary Huhn. Jeff Allen graduated as the valedictorian.
This program is for firefighters who have already completed the Emergency Medical Technician-Basic Program. The EMT-A provides skillsets of advanced emergency medical care for patients who require emergency medical services. Advanced Emergency Medical Technicians function as part of a comprehensive EMS response and possess the training and skills to perform life-saving interventions.
The MSFA's EMT-A program is designed to prepare the student for the National Registry of Emergency Medical Technician's Advanced EMT Certification exam.
Instructor Huhn, along with the MSFA, are proud of these firefighters.
"This course takes dedication and hard work," Huhn said. "These firefighters were taking this class eight hours each day for 13 weeks, while simultaneously working their regular shifts at their fire department."
Firefighters desiring to further their career through the EMS Bureau should contact the EMS Bureau at MSFAMed@msfa.ms.gov.
The MSFA is currently enrolling students into the EMT-Basic Program, with classes starting in October 2023 and early 2024.