Harris: September 2023 Student Loan Payment Update
By Charlestien Harris
During the pandemic, there were numerous options available to pause payments on both the principal and the interest of a student loan. A payment pause on federal loans has been extended at least eight times since March 2020, and many individuals took advantage of this opportunity to avoid their monthly loan payments. However, the U.S. Department of Education's COVID-19 relief for student loans is concluding this year. Student loan interest resumed on September 1, 2023, with the first payments due on October 1, 2023.
Recently, Congress passed a law preventing further extensions of the student loan payment pause. To address the financial challenges created by the pandemic in the student loan debt arena, the federal government has introduced a one-time student debt relief plan. The Biden-Harris administration aims to facilitate a smooth transition for borrowers returning to regular student loan payments, particularly those at high risk of default or delinquency once payments resume.
As part of the plan, targeted debt relief will be offered to low and middle-income families already struggling to make ends meet. The U.S. Department of Education proposes to provide up to $20,000 in debt relief to Pell Grant recipients with loans held by the Department of Education and up to $10,000 in debt relief to non-Pell Grant recipients. The relief amount is capped at the outstanding debt balance. For example, if you owe $15,000 on your loans, the relief will cover only that amount. To qualify for this relief, borrowers' income will be taken into consideration. Borrowers are eligible if their individual income is less than $125,000 or if their household income is less than $250,000.
The Public Service Loan Forgiveness program remains available to certain borrowers employed by nonprofits, the military, or federal, state, Tribal, or local governments. They may be eligible to have all or a portion of their student loans forgiven. For eligibility and program requirements, you can visit www.PLSF.gov. Additionally, borrowers who missed the limited PSLF waiver deadline have one more opportunity to correct their payment count by visiting www.studentaid.gov.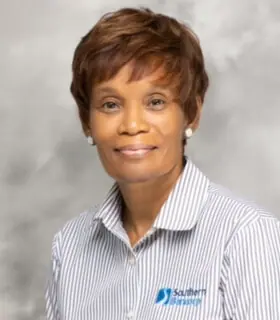 The Biden-Harris Administration has proposed a rule to establish a new income-driven repayment plan, which will significantly reduce monthly payments for lower and middle-income borrowers. This new rule comprises four components:
Limit borrowers to pay no more than five percent of their discretionary income monthly on undergraduate loans, down from the 10 percent available under the most recent income-driven repayment plan.
Increase the amount of income considered non-discretionary, protecting it from repayment. This change would essentially ensure that borrowers earning under 225 percent of the federal poverty level won't have to make monthly payments.
Forgive loan balances after 10 years of payments, reducing the timeline from 20 years to 10 years for borrowers with loan balances of $12,000 or less.
Cover the borrower's unpaid monthly interest. Unlike other existing income-driven repayment plans, this option prevents the loan balance from growing as long as borrowers make their monthly payments, even when their monthly payment is $0 due to low income.
For details on the proposed new rule, you can visit www.ed.gov. Please be cautious, as there are many scammers claiming to discharge, forgive, cancel, or provide debt relief for a fee. Remember, you never have to pay for help with your federal student aid. To avoid falling victim to scams, work directly with the Department of Education and your loan servicer.
For more information on this or other financial topics, feel free to email me at charlestien.harris@banksouthern.com or call me at 662-624-5776. Until next week—stay financially fit!
Charlestien Harris is a financial column contributor. She is a financial expert with Southern Bancorp Community Partners whose articles are seen in a number of publications around the region.