MEMA kept busy with disaster response in 2022
The Mississippi Emergency Management Agency (MEMA) was kept busy responding to disasters in the year that is about to end.
MEMA posted a graphic to indicate what the agency was called to do in 2022 as a Year in Review. The information included disaster response, the Jackson Water Crisis, disaster recovery efforts, and the agency's actions to inform Mississippians through Emergency Management courses.
Following is the graphic MEMA released to detail some of the agency's work in 2022. The agency released it through a social media post, one of more than 30 million impressions the agency released during the past 12 months.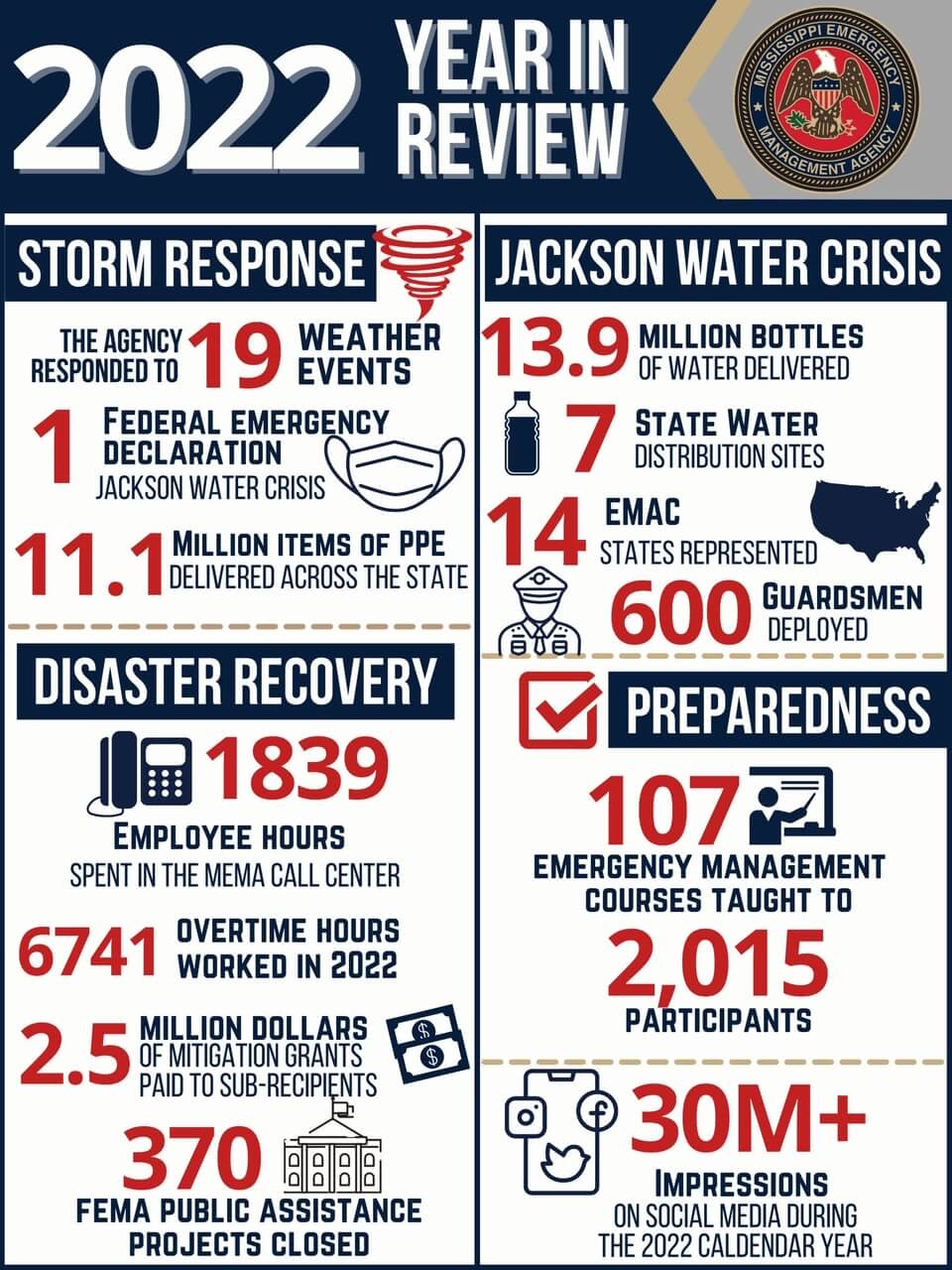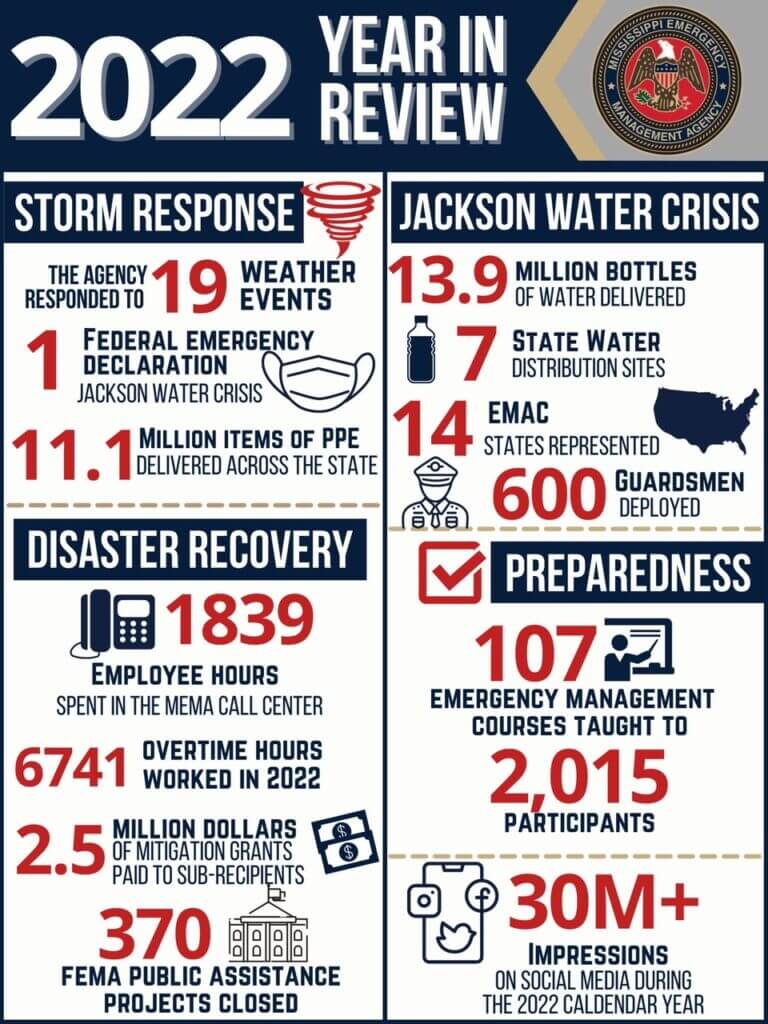 Here is the Mississippi Emergency Management Agency Year in Review as posted on YouTube.