Pair charged after lifeless toddler body is found in a pond
On Friday afternoon, April 21 in Warren County Justice Court, Brooke Mallett, 25, and John Duke Walker, 22, were charged with first-degree murder and child neglect in connection with the death of Mallett's three-year-old child, Kaden Mallett. The lifeless body of the child was discovered in a Mississippi pond. Mallett and an individual believed to be her boyfriend were taken into custody by authorities.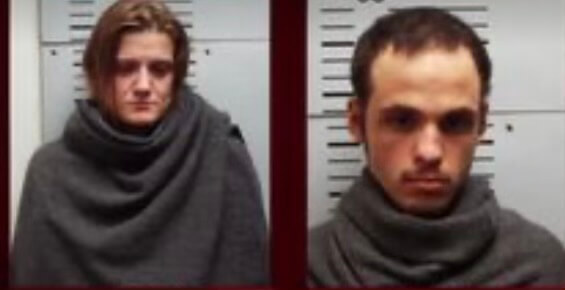 A three-year-old nonverbal child who was reported missing in Warren County was found dead in a pond near where he went missing. The Sheriff's department asked for help locating the child earlier, but the child was later discovered in the water. The mother and another individual are charged and the five-year-old child who was also reported missing has been located and is in protective custody.
According to Sheriff Martin Pace, the search for the missing child began on Friday morning after a neighbor reported that a child, approximately five years old, had appeared at her home. The child was nonverbal and had special needs. The sheriff's office immediately launched a door-to-door search to bring the child home.
About an hour later, the mother and her boyfriend were located at a residence in the area. They were unaware that the child was even missing from their home.
Disturbingly, it was soon discovered that another child was missing. Sheriff Pace stated that every deputy on duty was involved in the search, and the Vicksburg Police Department drone was brought in to assist. The Highway Patrol was preparing to launch their helicopter when deputies found the missing child's lifeless body in a pond.
A member of the sheriff's office personnel waded into the pond to retrieve the child and performed life-saving measures, but unfortunately, the child was pronounced dead at the scene by Coroner Doug Huskey.
The surviving child, whose identity has not been revealed, has been turned over to Child Protective Services. Meanwhile, the mother and her boyfriend are being questioned by the authorities, and criminal charges may be possible in this case.
Sheriff Pace has not released the names of the individuals involved, stating that family members must first be notified.
The tragic end to the search for the missing toddler has left the community in shock and mourning. The authorities are continuing their investigation into the circumstances surrounding the child's death, hoping to bring some closure to the devastated family and loved ones.